Donna Lynn
Welcome...
Hi my name is Donna Lynn Starling.  I am so glad you have taken the time to come by the Wreath Idea Gallery. 
I hope you enjoy the beautiful wreaths,  some I made myself and some by others who have been kind enough to share.  I hope you are able to get some good ideas and then pay it forward by submitting your own wreaths for others to enjoy. 
Simple to Spectacular they are all beautiful.
---
A little about Donna Lynn…
I am married and live in Niceville, Florida with my husband AJ. We are blessed with three grown boys two dogs and a cat that fill our lives with joy.
Aside from wreaths a few of my other passions are flower gardening, touring gardens, bicycle riding, reading, dinners and walks on the beach, and hanging out by the pool.
I have always enjoyed crafts my grandmother and mother were both crafty people and I guess that is where I got it from.  It is always, so enjoyable and rewarding to make something yourself.  Over the years I have tried and enjoyed ceramics, crocheting, cross stitching, jewelry making, sewing and card making. 
I taught preschool for 13 years and really enjoyed doing crafts with the kids.  They are always excited when they get to make things and they can be so creative.  Some of the best projects we did, were the ones that you give them a theme, a variety of items, and a general plan and just let them go.  I was often amazed at what they would come up with.  I made several wreaths with the kids because it was an easy project, allowed for a lot of creativity, and they could take it home to proudly display.
I also love to decorate however; I do not always have the time or the money to do all the decorating I would like.  That is where a wreath comes in handy; they are a quick fun craft and usually an inexpensive yet creative decoration. 
Wreaths are a great combination for those that enjoy crafts and decorating. 
---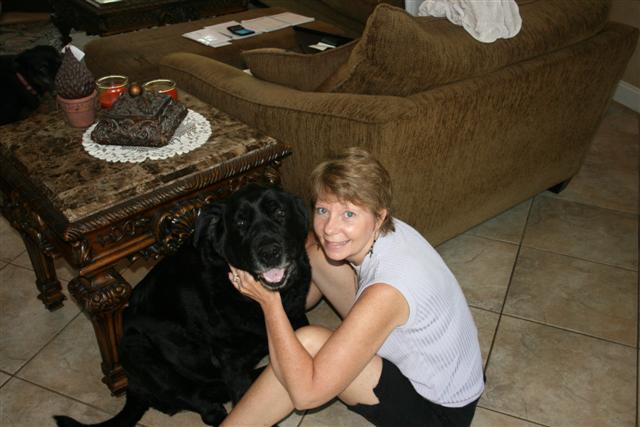 In memory of Mr Boomer, my baby, my love.
---
Show and Tell…
One the favorite days of the week for my preschoolers was show and tell.  We all remember show and tell.  That is what the Wreath Idea Gallery is all about, to show your wreath you have made and tell a little about it.  How you made it, where did you hang it, did you make it for someone as a gift?   Tips for others, on what to do or not to do.
We make these beautiful wreaths and depending on where you have it hung many people may not see it.  For instance, if you make a beautiful wreath to hang over your whirlpool tub in your bathroom, not to many people may see it,  but you can show it off here by submitting it to the Wreath Idea Gallery. 
When your wreath is accepted and published your wreath will have its very own web page url that you can send out to friends and they can see your wreath on a website on the world wide web.  How about that for show and tell?
---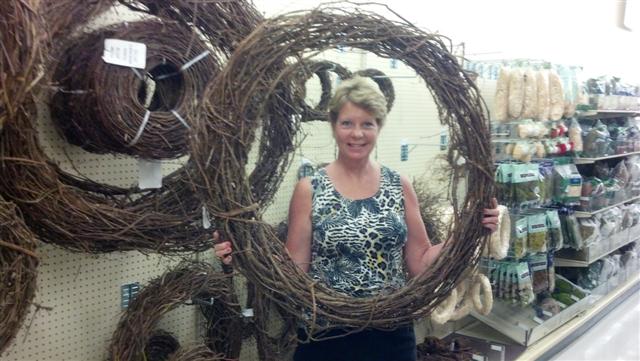 Why a wreath website…. 
I have always heard about people working from home and I have always thought, that would be nice to have my own business from the comforts of my own home, but what?   I explored many different options but never really found one that did not sound like a scam or that I really thought I would enjoy and be proud of.  I did try a couple and quickly found out that was not for me. 
After building my first website, I went to a work shop in Atlanta, and participated in workshop sessions for three days given by all different kinds of entrepreneurs many working from home running different types of businesses and websites. 
One particular model really caught my eye, and I did a lot of research.  It was Site Build It or SBI.  I read all the testimonies and really was astounded that these people had very little computer experience but were building beautiful websites and making an income from them.  Most of these websites were about a passion or hobby.
So after a lot of research, I decided to give it a try.  This is definitely NOT one of those get rich quick schemes.  There is a lot of training and steps to follow, but for someone who has never done this it is great.  You have to remember you are building a business not just throwing up a website.  Been there done that, it did not work.  After going through the tools that SBI provides I narrowed down what I wanted my site to be about, wreaths.
I always said if I am going to work, I might as well do something I enjoy, and then I would enjoy going to work.  I really enjoy wreaths they are so beautiful and the possibilities are limitless.   So I wanted to have a website where I could share my wreaths and others could too, my big girl version of show and tell.  SBI has helped me on this journey.
---
The internet…
The great thing about the internet is that you can share so much with people all over the world.  It amazes me how I can interact and participate in a webinar sitting in Florida with people in other countries.  In the forums you are having discussion with and getting advice from people all over the world.  We all come together to share on my lap top, in my home, in Niceville, FL.  Wow, isn't it amazing?
I wanted a business, a website that I could be proud of and I am.
If you have a passion that you would like to find out if you can turn it into a website business and want to find out more, see if  SBI might be for you.
Again thank you for stopping by The Wreath Idea Gallery….
Donna Lynn
---
Your Comments:
Thank you for sharing your story...it's wonderful. Great site and I'll pass it onto my family and friends.  ~Judy
Back to Top
I may earn a commission by referring you to some products on my site.  See my Disclosure Policy.
Home | Site Map | About Me |Contact
Privacy Policy | Disclosure Policy