Clothespin Wreath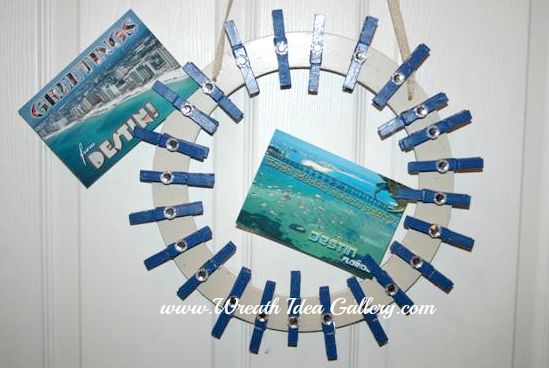 ...hang your memories here.
Clothespin wreath easy, fun, for any occasion.
Travelers
Baby showers
Graduation
Christmas card holder
Office
Wedding or Anniversary
Supplies:
Wooden Wreath Form
Clothes Pins- I used 24
Paint and paint brushes
Ribbon- for hanger
Hot glue
Gems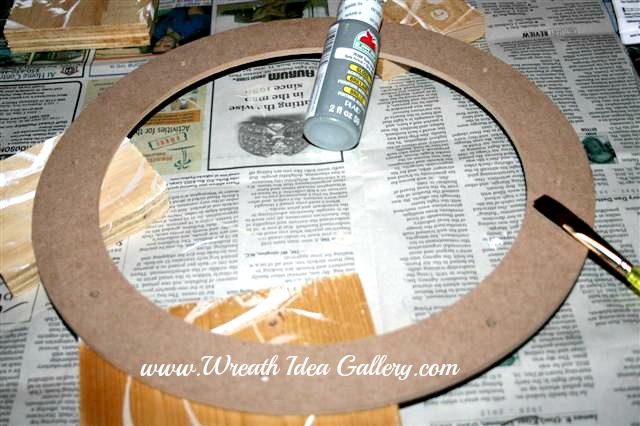 Start by painting your wreath form and your clothes pins.  May need a couple coats.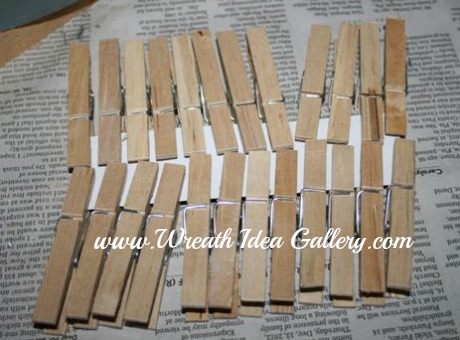 Thread your ribbon through the pre-made holes tie a knot on the back side.
Hot glue your clothespins in place.  I glued so that the clamps were mostly pointing out with every third one pointing in so that some pictures could be on the inside.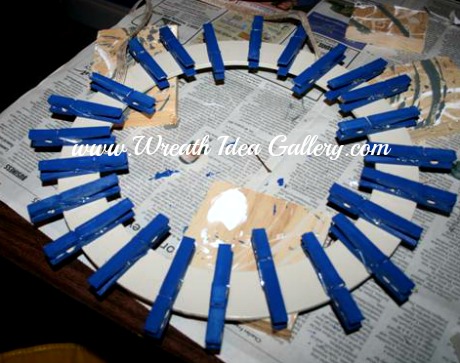 Add a little BLING.  Hot glue your gems in place.  I put mine on the clothespins following the middle of the circle.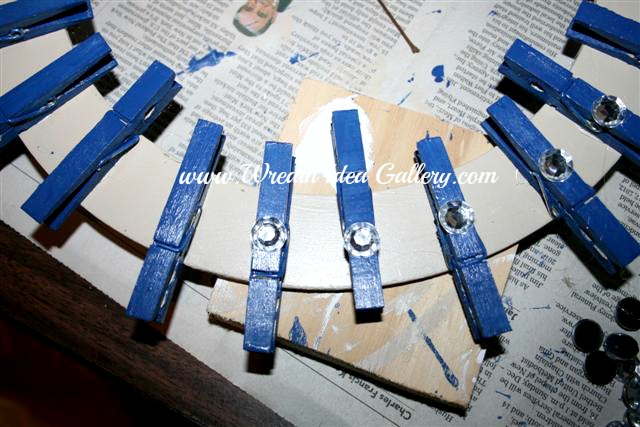 It is that easy.   Your clothespin wreath is finished. Add your pictures and enjoy your memories.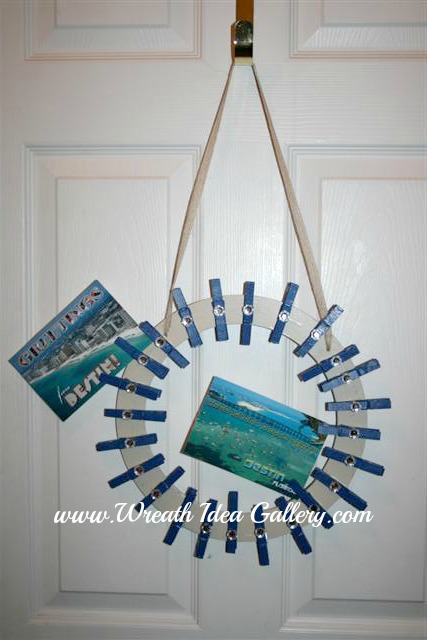 Personalize your clothespin wreath...
I made my clothespin wreath for two very special people my Dad & Judy.
They recently bought a camper and have been traveling around having a blast.   
I wanted to make them a wreath for their camper...I decided to make them a clothespin wreath so they could add pictures of family friends and places they have been to.  I started them out with a couple post cards from our home here in Destin Florida.
I painted this wreath tan & blue to match the interior colors of their camper.  The hanger ribbon was made so they could adjust it depending on where they wanted to hang it.
On the back I put a personal message and some quotes about memories.
I sure hope they enjoy remembering their travels on their clothespin memory wreath.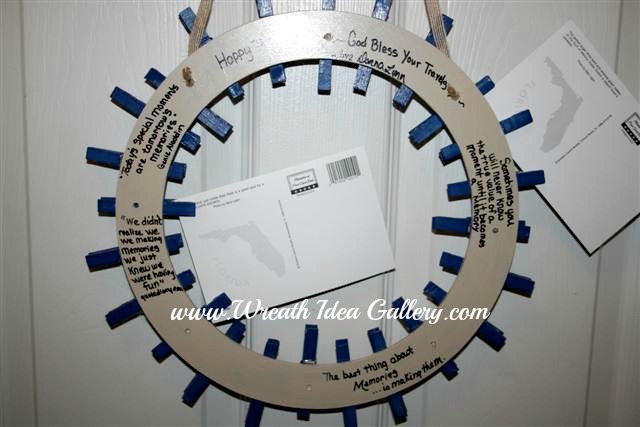 ---
Back to Top