We all want to show support for our team weather it is high school team, college team, or a professional team.
This can be for soccer, basketball, hockey, or football.
You name it we have all sorts of flags, shirts, mugs, and jewelry to express our support and affiliation to our chosen team.  
Do you have a Team Spirit Wreath?
On your door

 At your office

In your Dorm Room
Find out how you can Share your Team Spirit Wreaths here….
Is the football party at your house this weekend?  Decorations always get everyone in the mood, so let everyone know who you are rooting for with your team's wreath on the door!  Even if your team doesn't win you will get points for great party decor'. 
If you have a Favorite sports team or if you belong to a school and just want to display their colors; there are so many wreath choices that can boast of your affiliation.
My house is full of Florida State fans.  My son is at school at Florida State my niece is a FSU graduate so, we proudly show our FSU spirit.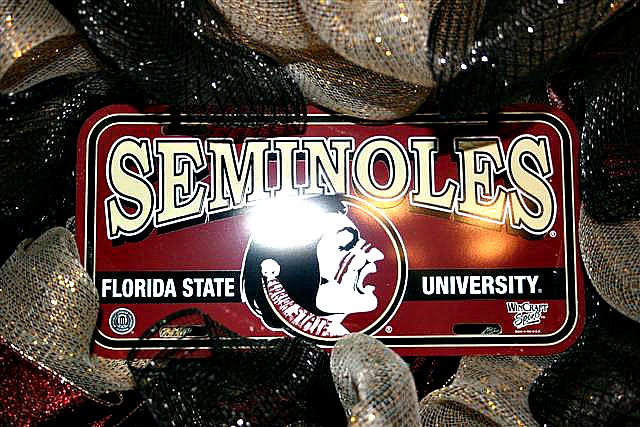 Your team spirit wreath can be made easily by using your team colors in…
What have you used to make your team spirit wreaths?
Use your imagination and get some ideas here and make your own spirit wreath to hang and show your spirit!











Return to Home Page

› Team Spirit Wreaths


Back to Top