Corn Cob Wreath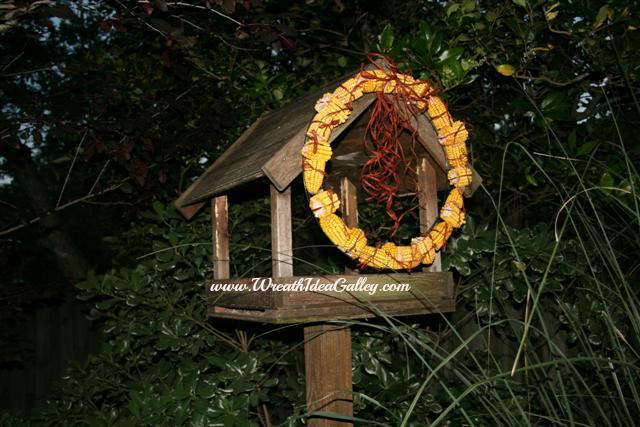 This corn cob wreath makes a great fall decoration.
It can also be made for the squirrels and they will love it to pieces!
So easy to make.  I made my wreath for my squirrels and they loved it.  It did not last long.   
Materials:
Bag of corn cobs

Wire wreath form

Raffia
I first had my husband cut the corn cobs into approximately two inch pieces.
Cut several pieces of raffia in 12"- 15" pieces.
Next I tied the pieces onto the wire form using the raffia.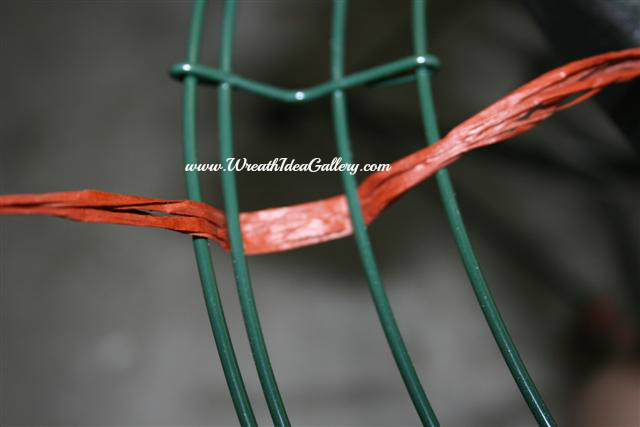 I chose to use raffia for several reasons one, I thought it looked nice against the corn. Two, I wanted something so squirrels could get the corn off fairly easy.  Three I thought it may be good for the birds and squirrels to use in their nests.
I secured the corn by going under the two middle wires (above) and letting then tying the raffia so it went between the corn rows to hold in place (below).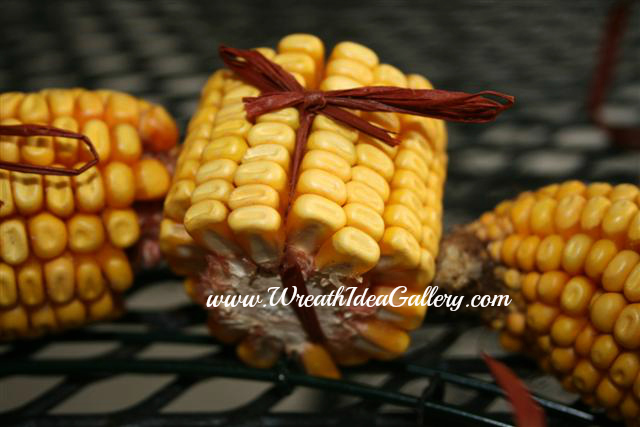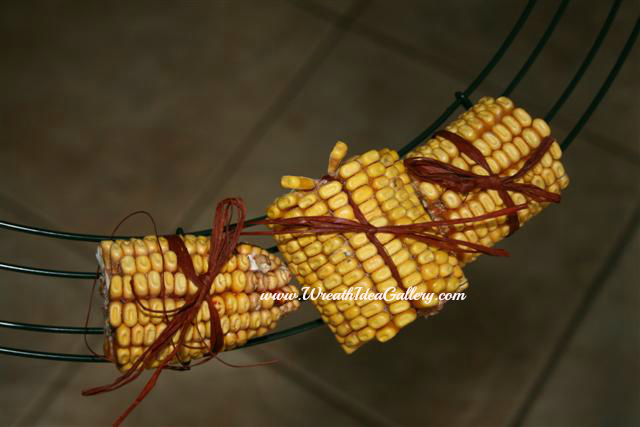 I alternated the corn for a little texture, so one sat in the grove and is turned sideways, tying each one with a simple bow tie.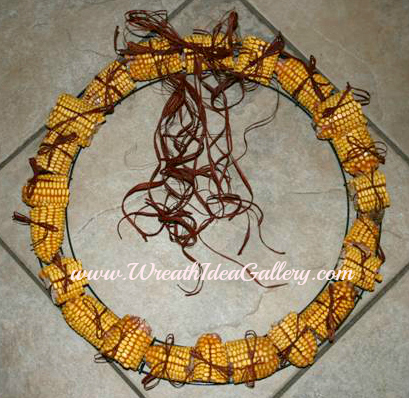 When I was finished putting all the corn around the frame, I added some raffia to the top as a bow and some extra to hang down, mostly for looks.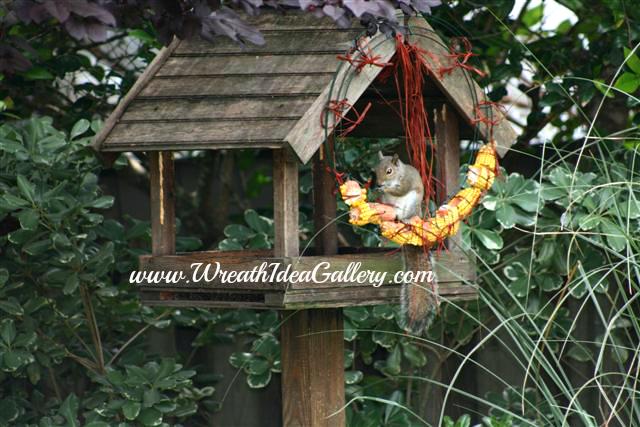 I hung it on my bird/ squirrel feeder.  It took a while for the squirrels to check it out but once they did it did not take them long to enjoy it completely!
I made my wreath specifically for the squirrels; however this wreath could be made as a fall decoration.
I think it would look great made out of Indian corn with all the color and texture it would look great hanging as a front door wreath or even over a fireplace.











Home Page

›

Edible Wreaths

› Corn Cob Wreath


Back to Top