Monogram Wreath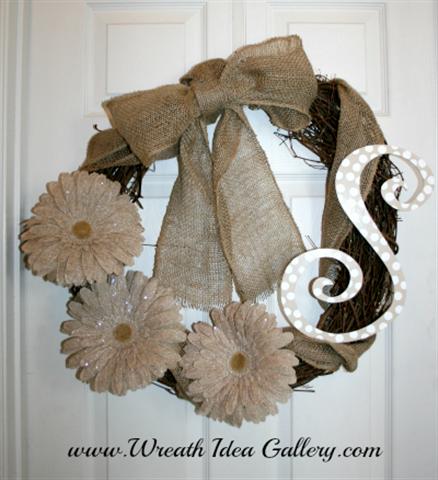 Let's Get Started
making a
Monogram Wreath


Supplies:
I bought this "S" at Michael's and sanded down the edges.
Painted it beige and then put white dots on it using the end of a glue stick.
Wrote a  personal message to the newlyweds on the back.
I attached the "S" to the grapevine wreath form with hot glue.
I made a bow just like the one I made for my Easter Egg Wreath.  I wound the burlap around the grapevine form and then added these burlap flowers, I also bought from Michael's.  Bow and flowers are just hot glued in place.
It was a very simple wreath for a simply elegant look.   
I made this for my niece for her wedding...hope they enjoy it.
Back to Top