Poinsettia Christmas Wreath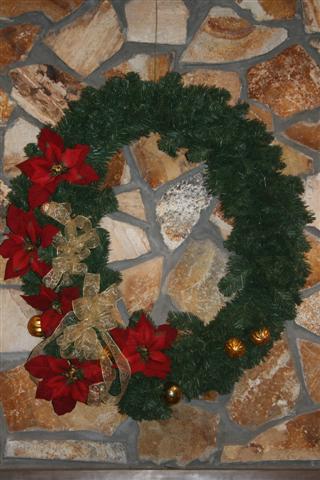 This Poinsettia Christmas Wreath is Simple yet Stunning. This wreath is my dads and hangs over his fireplace.
This wreath was made by my sister and was originally made as a decoration for his Christmas party.  
This is a pretty good size wreath. She started with a oval evergreen wreath form then added red poinsettias, gold Christmas balls and a gold ribbon.
Perfect for the party and has been enjoyed each year since.
Home Page

›

Holiday Wreaths

› Poinsettia Wreath








Back to Top